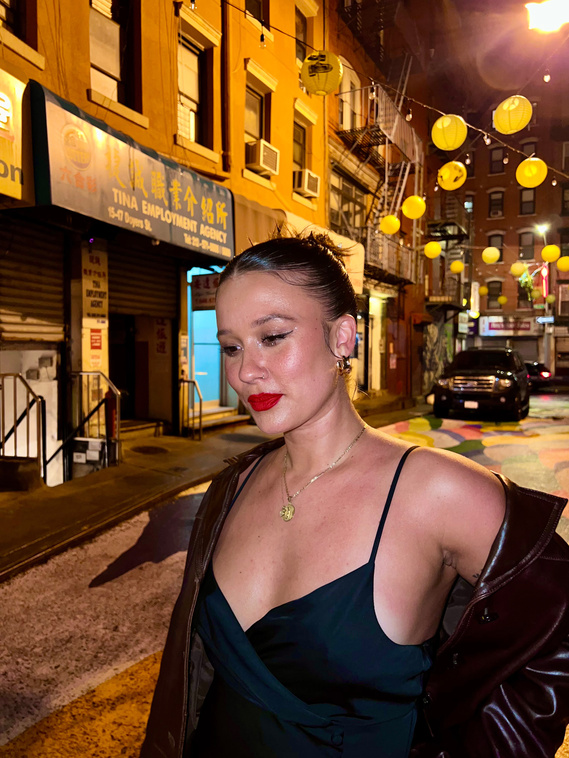 Born to Swiss and Vietnamese parents in Zurich Switzerland, and raised in numerous places spanning from Puerto Rico to New York City's - Lower East Side and Spanish Harlem - Nora's eclectic upbringing instilled in her a rich and dynamic understanding of the world. And brought to the forefront countless stories and perspectives she feels compelled to give a voice to. The ability to adapt, observe and make herself home in the different cultures and realities that surround her have become invaluable to her work as an actor.

Nora is a graduate of the 2 year Acting conservatory at the William Esper Studio. There, she trained in the Meisner technique and was invited back after graduation to take the Master Class with William Esper himself. She continues to hone her craft by taking an array of acting classes and workshops.

Recent work: Nora plays lead in a National TV commercial for Robinhood, which began airing 2021. She was also a lead in an Industrial PSA during the same time. In October 2021 she booked a Principal role as Kim Kardashians body double for Saturday Night Live.
Nora recently returned to NYC from LA and is excited for this new chapter in her journey, and creating more meaningful work with likeminded artists. Her latest passion/hobby has been Boxing in which she has completely engulfed herself in.
"The creative adult is the child who survived"